A walk through of the field (on a rainy day) Scott's video
Flying with RCAA Comox Brian's Video, Darrell's video
Check out some photos of our History
Events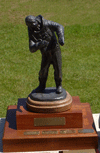 July 9, 2011 Flite, Henry's Pictures, Ken's Video Part 1, 2, 3
July 21, 2012 - Awards - More pictures needed
July 27, 2013 - Flite
July 26, 2014 - Flite
July 25, 2015 - Geoff
Pilot's Choice - Frank Jaerschky's Typhoon
Builder Flyer Military - Frank Jaerschky's Typhoon
Team Military - John Dennier's Ju.88
Best ARF - Ron "Woody" Wood's P51
July 2016 - Anyone got any photos?
Builder Flyer Military - Frank Jaerschky
Team Military - Dean Petersen, Mike McCrindle
Builder Flyer Civilian - Jim Petrus
Team Civilian - Ian Thomas, Mike McCrindle
ARF - Greg Beeusert
Joel Clarkston Trophy Winner - Frank Jaerschky
New Year's Day 2011 Brian's Video
Float Fly - Sept 25, 2011 Brian's Video, Frank's Video
Member's Photos, Videos, etc.
If you want to add some of your photos, send me a link to your photobucket or other account at rcaa.comoxvalley at gmail.com. Let me know if the link is for an videos or photos, for an event, or general photos, and what name you wish to go by.